Melbourne's Favourite Driving School
Bean Driving School is a family based business in Melbourne established in 2011. We have been teaching new learners to drive in Melbourne CBD, North of Melbourne, Carlton Newport, Yarraville, Altona, Port Melbourne, Sunshine, Williamstown and Werribee for over 10 years. Our goal is to provide the highest standards with honesty, integrity and treat every student with respect.
Bean Driving School understands that driving lessons can be overwhelming for the first time driver and we endeavour to make the process of learning to drive as simple and stress-free as possible.
Our training program is not difficult to undertake when you have the support of our trained professionals.
Our objective is for you to learn to drive safely, learn about car control and to master the driving tasks that will assist you with your driving test.
You will be challenged by our driving school while enjoying your lessons in a safe and comfortable environment.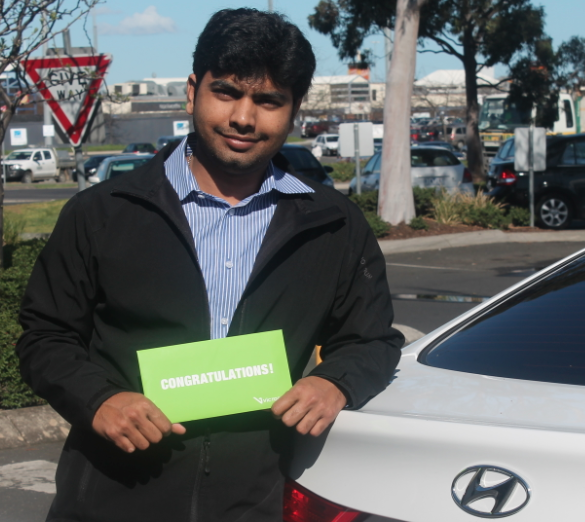 A Driving School for Every Type of Student
Bean Driving School prides itself on providing the highest standards of teaching to our students with our in-house designed learning program.
We provide the following customised driving programs:
Beginner
Nervous drivers
Limited experience behind the wheel.
Road safety education
Defensive driving techniques
Driving test preparation
Overseas licence conversion
Senior drivers program.
Bean Driving School are specialised with the VicRoads driving test routes at Broadmeadows, Carlton, Deer Park, Melton  and Werribee.
We provide a solid foundation for our students to learn the skills and knowledge to drive safe on our road. With these skills, our students have a better success rate to pass the driving test.
While learning to drive and passing your driving test can be viewed as one and the same, our lessons are designed to do more than just prepare you for the test. We're here to make our students the safest drivers on Victoria's roads and our driving school has designed our driving lessons to teach you skills to last a lifetime.
Join many others who have successfully passed their VicRoads Driving Test and driving safely on the roads.
Talk to our customer services team to discuss your driving training requirements.