Expert Driving Instructors for Melbourne's Learners
Make the right choice for your driving future. Bean Driving School helps learner drivers across the Melbourne metropolitan area get the skills and knowledge they need to stay safe behind the wheel. Our Accelerated Learning Program is a unique course that provides a more comprehensive learning experience in a shorter amount of time. Delivered by experienced, professional driving instructors, our program provides the support and guidance novices need to grow in skill and confidence on our country's roads. Beginning from the most foundational aspects of driving, you or your family member will move quickly to advanced road safety concepts quickly and easily.
Choosing our Accelerated Learning Program means that not only will you be ready for your test and the road sooner, you'll save money in the process. Learning to drive is such an essential skill in Australia that having access to an affordable, high-quality instructor is crucial for everyone. We want to help students of all ages get to grips with operating a vehicle safely and responsibly, so discuss your requirements with us today.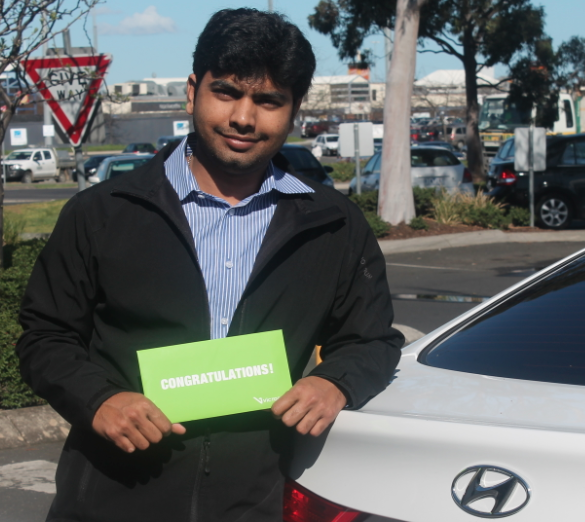 Helping you make the right decisions
Whether you're looking for driving lessons for yourself or a family member, Bean Driving School is the ideal institution. We understand the equal importance of both a strong theoretical grounding and lots of practical experience behind the wheel, so expect a lot of both delivered by knowledgeable, professional instructors who are there to help you succeed.
With a full, up-to-date understanding of the current road rules and a deep knowledge of road safety, our instructors are well equipped to help their students become confident with their vehicle, picking up the technical skills and driving techniques necessary to be safe on the road.
We put a great deal of focus on hazard awareness, recognition and avoidance, ensuring that students know not only what to look for what but what to do in potentially dangerous situations.
Bean Driving School services a large majority of Melbourne suburbs within 25km of the CBD including:
Albert Park
Ashburton
Collingwood
Docklands
East Melbourne
Elwood
Fishermans Bend
Melbourne
Middle Park
South Yarra
St Kilda
Toorak
West Melbourne
Windsor
And many other suburbs.
Make the right choice for you or your family member and enrol in Bean Driving School today. Call today on 1300 131 738 or send us a message via email at info@beandrivingschool.com.au and we'll get back to you as soon as possible.
Driving Lessons Melbourne – Driving Test Melbourne – Driving Lesson Melbourne – Driving School Melbourne